Welcome to the ESB Wind Farm Community Benefit Funds website (Republic of Ireland) administered by SECAD Partnership CLG.
To learn more about these funds please click on the buttons below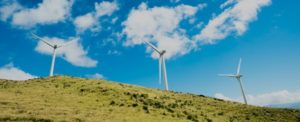 Kerry Wind Power Ltd. a subsidiary of ESB and owners and operators of the Grousemount Wind Farm in Co. Kerry, is proud to announce the
Read More »
The ESB Renewable Strategy recognises that achieving a transition to a low carbon economy can only occur through responsible development with includes genuine community engagement.
ESB with its joint venture partners established wind farm community benefit funds with the aim to encourage stronger interaction and engagement with communities living in the vicinity of wind farms and to help the communities neighbouring ESB wind farms to become more sustainable through the support of positive local initiatives and activities.
The funds are available to support projects that are aligned with local needs and opportunities such as the purchase of equipment, building or refurbishment work. Support for larger projects over a multi-annual basis may also be considered. Approximately €1 million is awarded annually via ESB's nominated grant making organisations.